06 February 2017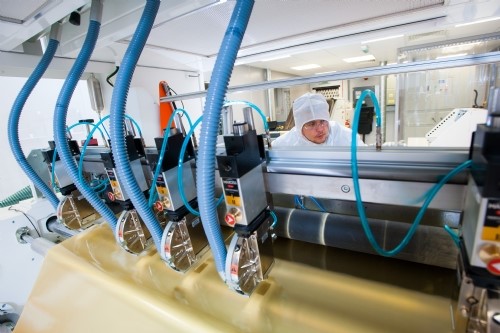 February 06, 2017 - Ventec International, a world leader in the production of polyimide & high reliability epoxy laminates and prepregs, is proud to announce that its European Headquarters in the United Kingdom continues to be fully accredited to AS9100 Revision C, in accordance with the Aerospace Supplier Quality System Certification Scheme. Re-certification was granted after successfully passing the comprehensive audit of the facility's quality management system with zero non-conformances.
Board designers, specifiers of board materials, fabricators and OEM customers servicing the aviation, space and defense industries can continue to rely on Ventec's fully accredited supply chain for high reliability laminates and prepregs, particularly Ventec's IPC4101D/40/41-standard VT-901 laminate. From manufacture through fabrication and delivery, Ventec's high quality product portfolio of polyimides, high reliability FR4 and 'tec-speed' range of high speed/low loss materials are all covered by the accreditation.
"In a significantly more competitive environment with tighter regulatory demands across industries, customers are looking to strategically partner with Ventec not only for the supply of PCB materials with consistent quality for high-reliability performance, but also based on our commitment to delivering managed quality to the highest standards", said Mark Goodwin, COO Europe & USA Ventec International Group. "By ensuring AS9100 Rev C certification at our Leamington Spa, UK facility, we reconfirm our committed approach to structuring our quality management systems to meet the strictest requirements of the international aerospace and defense industries."
For more information about Ventec's solutions and the company's wide variety of products, please visit www.venteclaminates.com and/or download the Ventec APP.