Ventec Verification Laboratories
The verification laboratories are sited at our UK and Fullerton, CA service centers. They are an integral element of Ventec's technical support service and strategy for overseas business. Equipped to provide new product introduction and process verification data for the full Ventec product range, the local facilities shorten reporting and response times, underscoring Ventec's commitment to service globally.
All tests are performed to the methods specified in IPC 4101 as standard, or to customers specific requirements. The Labs are also equipped and qualified by Ventec Electronics (Suzhou) Co. Ltd to retest and re-certify of all styles of Ventec prepreg.
The USA & European regional verification laboratories mirror the verification lab facilities of Ventec International Group and are supplementary to the analytical, reliability and research and development laboratory sited at our Technology Center in Suzhou, PRC.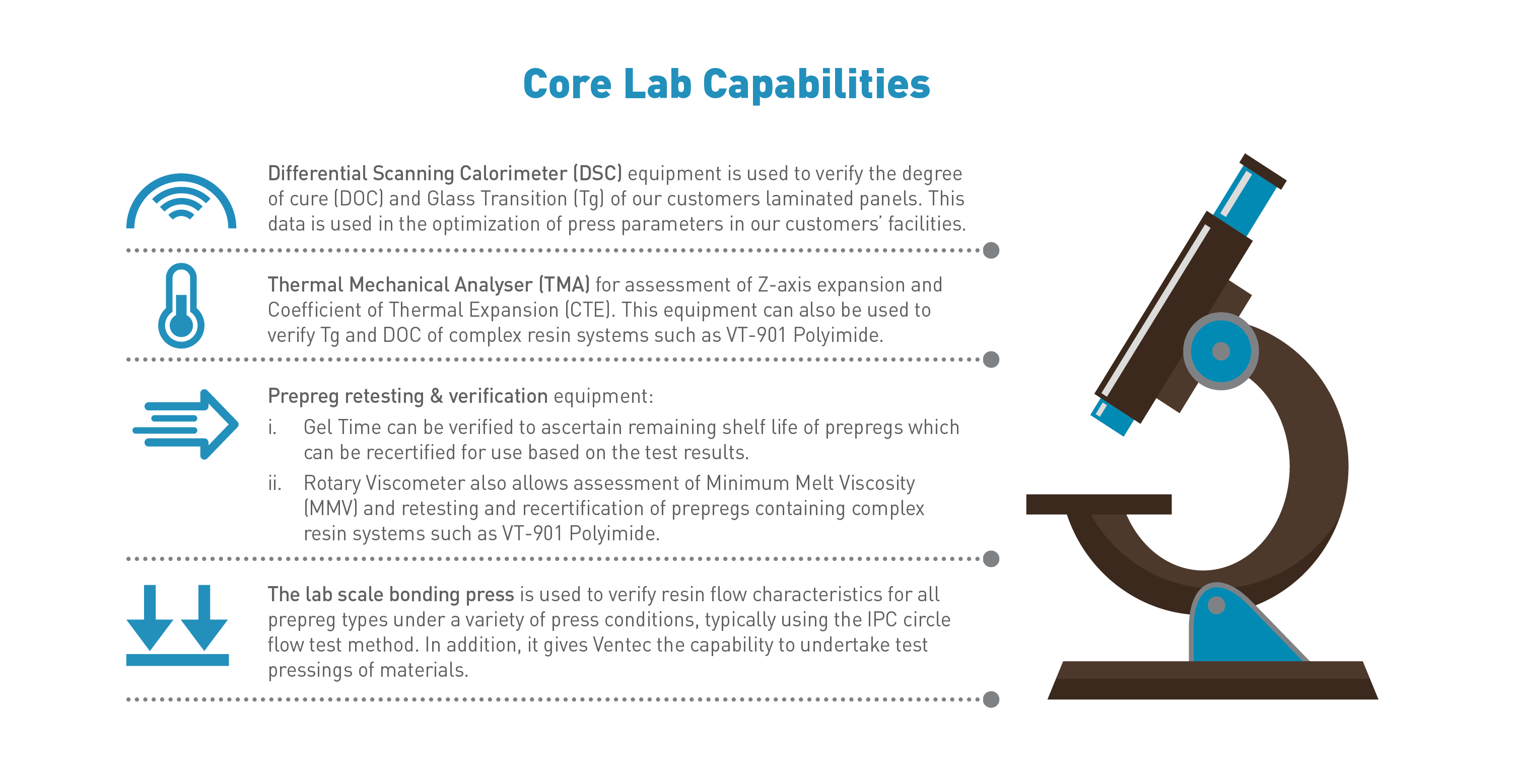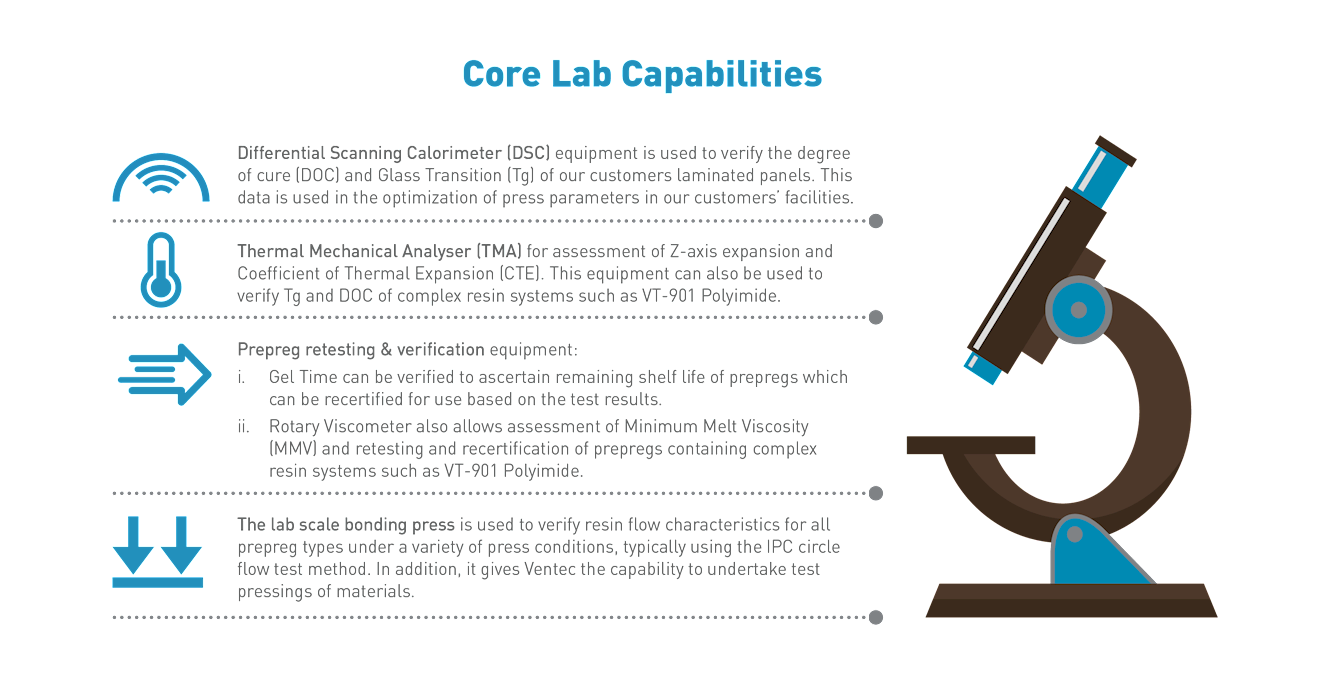 Research & Development
Ventec has a dedicated R&D Center at its Suzhou headquarters, where skilled technologists have all of the facilities necessary to formulate and characterise resin systems, together with pilot-scale treating and pressing capability to enable the production of prepreg and laminate samples.

Air permeability
Mini Radiation Treater & Mini Press
Rheometer
1.6GHZ DK Analyzer
DSC / TMA
SEM / EDS
Other Electrical and Physical Test Instruments (over 10 sets)