24 九月 2020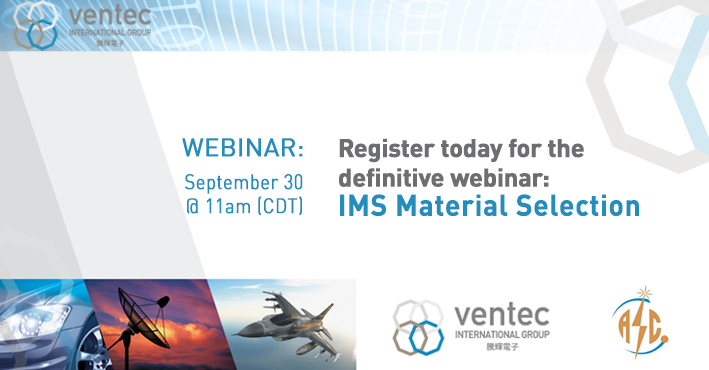 .
Next generation IMS products that meet future heat dissipation & solder joint stability needs
DATE: Wednesday, September 30, 2020
TIME: 11am (CDT)
CLICK HERE TO REGISTER*
This definitive webinar, kindly hosted by American Standard Circuits, will focus on the critical industry need for heat dissipation through PCB laminate materials. Today's electronic modules and components are getting smaller in size yet producing greater power output, thus generating significant excess heat that has to be moved to an additional source - heatsink or chassis.
Chris and Denis will provide engineers and designers with the latest options available at their disposal to achieve their goal of  removing this waste heat. In addition, solder joint fatigue is a critical concern for designers as IMS finds a home in system critical applications like headlamps.
Ventec has developed multiple products to not only dissipate heat from modules, but also promote strong solder joint integrity. A full overview of material options for single layer and multiple layer applications will be shared during this webinar, followed by a technical Q & A.
*Not in your time zone? No problem - all registered participants will be sent a link to the recorded webinar after the live session has taken place.