08 October 2021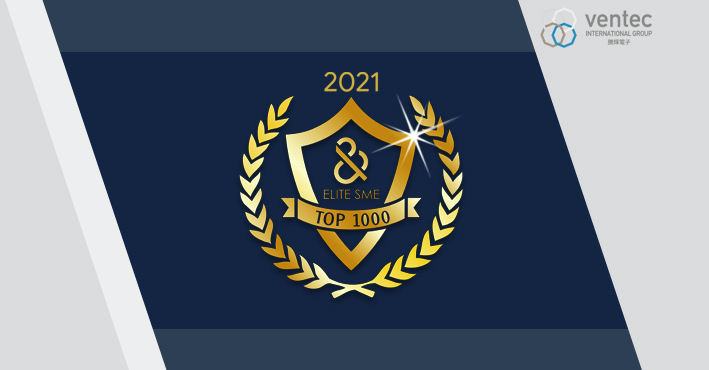 Ventec is pleased to announce that its subsidiary in Taiwan, Ventec Electronics Corporation (Ventec TW), has received the 8th Annual Dun & Bradstreet TOP 1000 Elite SME Award.
Ventec TW was established in 2006 and is located in Pingzhen District, Taoyuan, Taiwan. Its main business is the manufacture and sale of copper-clad laminates, metal core PCBs, and prepregs. It is also an important hub for Ventec's Asian business operations.
Dun & Bradstreet is a global leader in business data and professional analytics, and provides its customers with objective and reliable information.
Ventec TW is honored to receive the "D&B TOP 1000 SME Elite Award". This award is conferred to the top 1,000 most competitive exporters among the more than 1.46 million SMEs in Taiwan. It is evaluated on a number of factors including financial stress index, payment index, purchasing power index, export growth rate, export ranking, and comparison of the last two years' export ranking to measure overall growth. Other indicators for selection include whether the evaluated companies have records of bounced checks and negative litigation news. Therefore, receiving this award is a recognition of a company's outstanding operational performance.