26 November 2019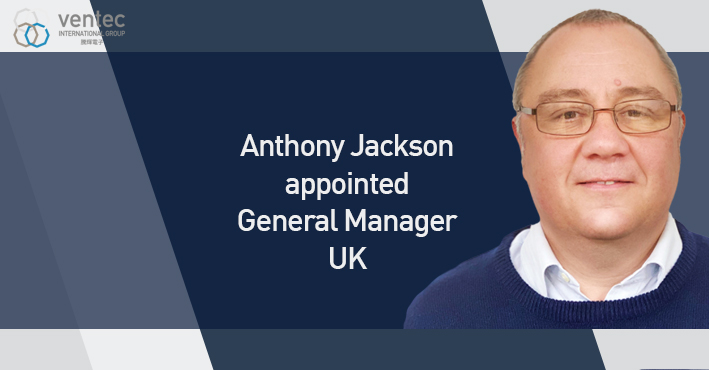 Ventec is pleased to announce the appointment of Anthony Jackson as General Manager UK, with responsibility for managing the Group's customer service & technical support office and warehouse operations in Great Britain.
Effective December 1st, Anthony will report to COO Europe & Americas, Mark Goodwin. Whilst overseeing Ventec's UK operations & warehousing facilities, Anthony will work seamlessly within Ventec's global network of operations to continue to drive the company's growth trajectory through its fully managed and controlled supply chain solution.
Anthony joins from European PCB Manufacturer Amphenol-Invotec, where he was a core member of the senior management team responsible for strategy development & execution including CAPEX planning and implementation. During the previous 16 years at the Tamworth site, he held several key roles within the company including Technical Manager, Product Assurance Manager & Quality Manager. Anthony gained his 30+ years' experience in the printed circuit board and electronic manufacturing sectors in Operations-, Technology- and Manufacturing-roles at companies including Manchester Circuits, Viasystems and DDI Thomas-Walter.
Mark Goodwin, COO, said: "Anthony brings a great breadth of experience to our operations, with a complete understanding of all elements of the supply chain. His considerable expertise in operations & technical management will be critical in continuing to build and strengthen our reputation for meeting and exceeding the expectations of our many customers, particularly for high reliability in the mil/aero sector of our business."
Anthony commented: "I am excited to be taking on this role at a time when Ventec is fast becoming a clear market leader for PCB base material technology. In the UK and across the world, Ventec has unrivaled skills and experience in helping businesses achieve perfectly engineered solutions that drive success today and in the future. I look forward to working with a fantastic team to deliver exceptional service and technology value to our clients."