VT-42C CCL/Laminate
VT-42C PP/Prepreg
UL Approval: E214381 Version: Rev. B2 28/06/2018
/97
Storage Condition & Shelf Life
Precautions In Handling
The prepreg exceeding shelf time should be retested.
Take care in handling thin core laminates as they are easily damaged.
If the pre-preg is not consumed within 48hrs after opening the vacuum package, it is recommended that the bags be resealed.
Material is available in both long and short grain. The grain direction is indicated on the label with an arrow.
Designing And Inner Layer Process
Please be careful when single ply of 1080, 1086, 1078 or 106 prepreg is designed to the dielectric layer.
Dimension stability is the same as Standard FR4 material.
Please check with your oxide vendor to make sure that our material is suitable with your oxide process. We recommend to control the peel strength with brown oxide copper over 2 Lb/in.
For unclad or single sided laminates to be used in multilayer, please brush unclad sides before use.
Press Condition
1. Heating rate(Rise of Rate) of material [Material Temperature]
Programmable Press: 1.5-3.0℃/min (3~5℉/min).  Manual Press:3~6℃ /min (5~10℉/min)
2. Curing Temperature & Time: >50min at more than 170℃ (338℉) [Material Temperature]
3. Full Pressure: ≥280psi (20Kgf)
4. Vacuuming should be continued until over 140℃ (284℉) [Material Temperature]  
5. Cold Press condition: Keep Plate @ Room Temperature by water, Pressure:100psi, Keep Time: 60minutes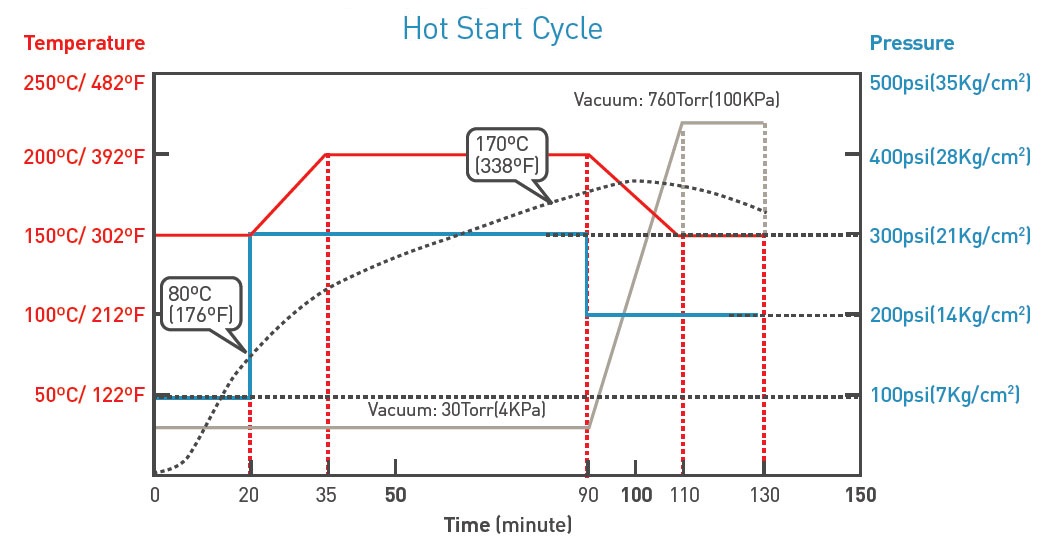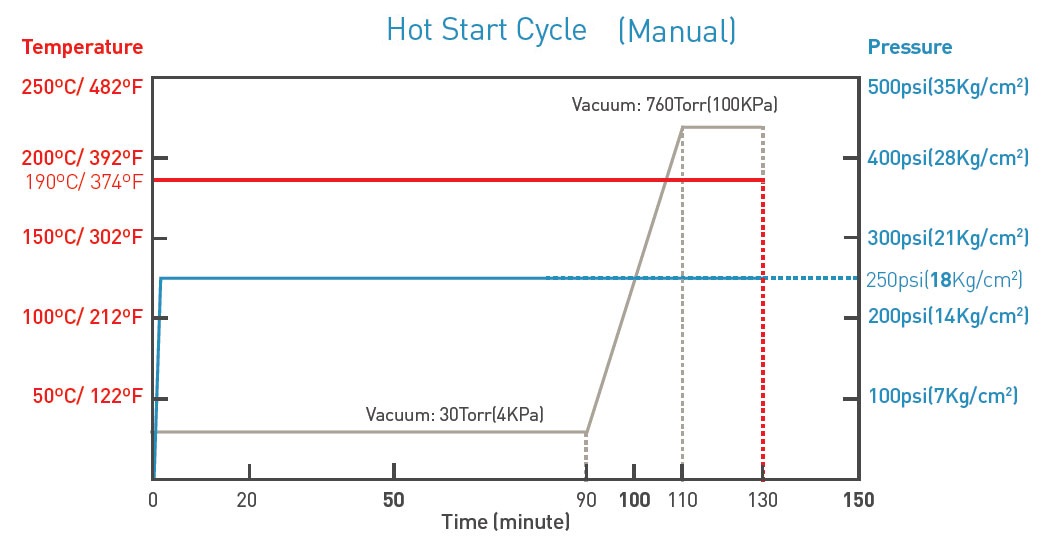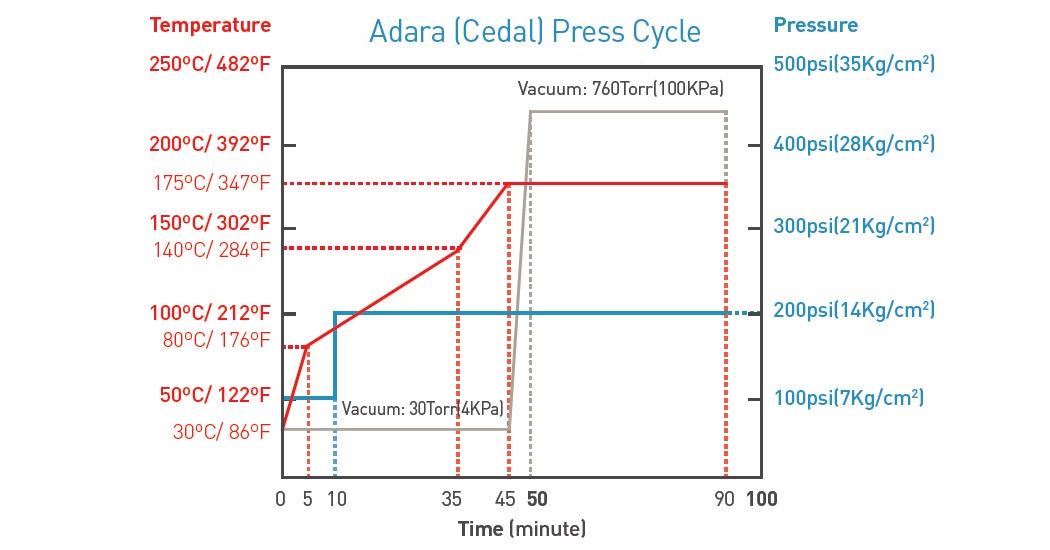 Typical Drilling Parameters (φ0.3-1.0 mm)
Desmearing Process
Standard FR4 Desmear Process.